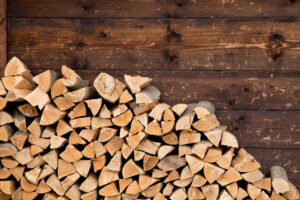 Are you searching for a way to give back, but just not having any luck online? These days, it can be difficult to find a worthy cause from an organization that you can trust. For this reason and more, it is important to take the time to research any organization to find out a little more about them before you donate to their mission. Even when you find a great charity to support, their fundraising products just might not be what you want.
When you need a special gift for your friends and family, look to Redemption Ranch in Texarkana, TX. Our employment ministry provides a positive place for individuals with special needs to have a place to grow, crafting awesome products out of repurposed wood. From a fun new backyard game to a rustic sign kit, there is something to excite each member of the family. And as the weather starts to finally cool off a bit, pick up a bag of kindling so you can start your next campfire while showing off your values!
With A Truly Special Gift, You Can Support The Texarkana Special Needs Community
Finding a charity or a cause to support in these times can certainly be a struggle. With the advent of the internet, it seems like someone is always trying to take advantage of someone. This is why it is so valuable to learn a little bit about any organization, as people can claim just about anything when they are online.
At Redemption Ranch, we repurpose wood to give it a new life, while employing those who may need a little extra help. Our organization provides a positive place for individuals with special needs to flourish here in Texarkana, and we are proud to be a helping hand.
Start Your First Campfire Of The Fall With High-Quality Kindling
As the weather starts to cool off a little bit, it is time to start thinking about the fall. If you have a backyard fire pit that has been collecting dust over the summer, clean it off for your next outdoor gathering with friends and family. When you bring the loved ones together, show them how much you care with a bag of our kindling and start the party off with a message. If you are still holding onto the warm weather, we also have fun backyard games and rustic sign kits!
Discover A More Exciting Way Of Giving With Redemption Ranch
while you are planning for those fall festivities, pick up a bag of our quality kindling for your next campfire. For more information on our product and what we do, head to Redemption Ranch in Texarkana, TX, at (903)244-1397, or visit our shop!