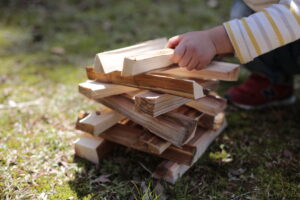 Even with all of our current online shopping options these days, it can be difficult to find something that makes a statement. If you are thinking ahead to the holidays for your next gift, take some time to think about something practical that shows your values, with kindling from our team. Each bundle goes to support the special needs community of Texarkana, so you can feel good about your purchase and share this vital message with the world.
Here at Redemption Ranch in Texarkana, TX, our mission is to provide quality employment for individuals with special needs, giving them a positive place to work and grow. Pick up a bag of our high-quality kindling or a fun new background game, and support our employment ministry with a great gift. As the summer finally starts to cool off, get ready for the colder months while helping the special needs community of Texarkana!
Our Ministry Works To Provide Meaningful Employment
At our ranch in Texarkana, we understand the value of having a safe and positive place to spend your days. For individuals with special needs, locating and securing helpful employment can sometimes be a struggle. This situation can inhibit growth and leave them at home throughout the day or with a healthcare provider.
Redemption Ranch was founded with the direct purpose of providing positive employment for individuals with special needs. By creating a fun and engaging place to work, we aim to create an environment in which they can spread their wings. We accomplish this by making high-quality repurposed wood products for your friends and family to enjoy!
Plan For Your Next Campfire With A Bag Of Kindling
As the weather finally starts to change a little bit, it is time to start preparing for fall. The next time that you and your family go on a camping trip, bring a bag of our quality kindling to start your next fire. Just throw some into your bag or truck and be prepared for your next campfire. These also work great as gifts!
Grab A Backyard Game For Those Cool Autumn Nights
If you are planning on having friends and family over to your house for a fun fall backyard get-together, pick up a stacking tower brick game set from our shop. This is a great thing to keep around the house, as it is an activity that everyone in your family can enjoy!
Find Your Next Gift At Redemption Ranch
As the summer finally starts to fade away, it is time to prepare for the colder months. For your next campfire or backyard party, pick up something special with something that helps the special needs community. Learn more about our team at Redemption Ranch in Texarkana, TX, by calling (903)244-1397.