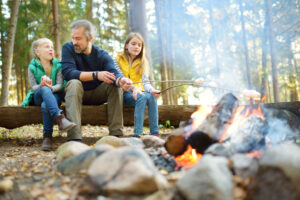 These days, it can be difficult to find a method of giving that meets your values. With the advent of the internet, it is important to do your due diligence on the causes that you support, and that is why we pride ourselves on being an honest and helping organization. We believe that there is value in community and a shared goal.
At Redemption Ranch, we work alongside the special needs community to create wonderful bags of kindling for your next campfire. These individuals have a hand in the creation, packaging, and sale of our product through a positive and rewarding experience for all. We continue to dedicate ourselves to the Texarkana, TX community through the benefits of employment and social interaction.
Discover how our programs help to give people with special needs the social and emotional tools they need to grow and thrive. Our kindling also makes a great gift for your friends and family, so pick up a bag today!
How Giving Back Helps People With Special Needs To Flourish
Through our programs, we employ individuals with special needs, giving them a positive place to learn new skills. We accomplish this through the production of high quality kindling that can quickly ignite your fire. Bring a bag of our superior product to your next campfire, and let your friends and family know where you picked up your firestarter. This is a helpful way of spreading the message!
For some, the social interaction of a career can help them to expand their capabilities. If your loved one experiences difficulty in communication, reach out to a member of our team about our programs. We would love to be a part of your journey, as our ranch continues to work tirelessly to help people be more self-sufficient.
A Positive Way Of Giving Back To The Community
If you are searching for a gift with some meaning, look to our high quality kindling as an option that can start a conversation. Let your friends and family know about our ranch with a superior product to light your fires. You might be surprised at the level of positive reaction you receive!
In addition to retail sales, we offer our kindling to assist qualified nonprofits in their fundraising. Reach out to a member of our team if you are looking for a unique way to help your organization without unhealthy snacks and candy, so you can stop worrying about melting chocolate!
A Helping Way To Give Back With Redemption Ranch
For more information on what we do, give us a call! Speak with a valued member of our team at Redemption Ranch in Texarkana, TX, at (903)244-1397, or visit our shop to purchase our kindling.